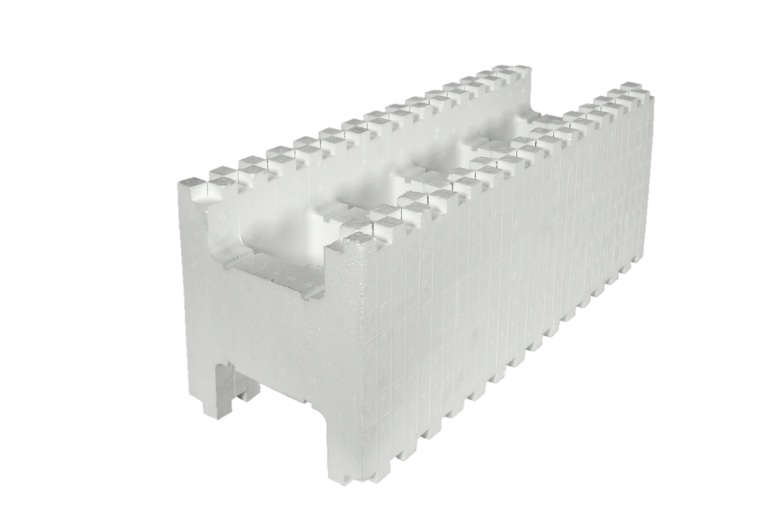 Seurobric 24,75 2 x O White
Length
675 mm
Height
250 mm
Depth
247,5 mm
Thermal conductivity
according to NBN B-62-204
0,035 W/m.k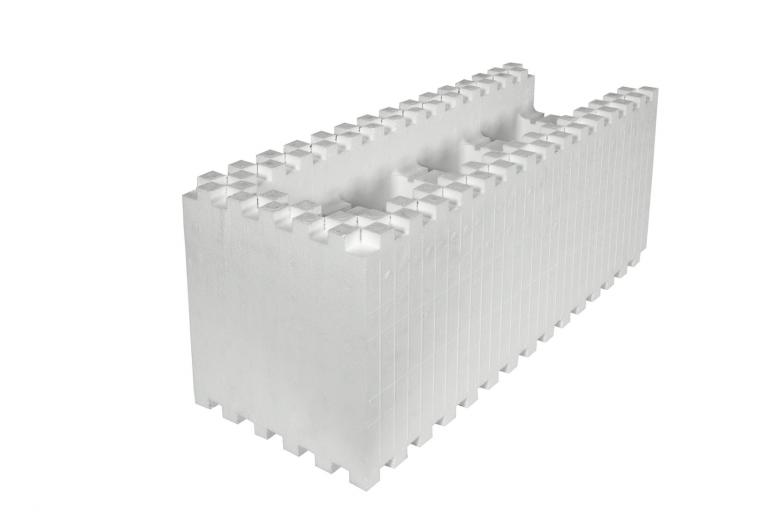 Seurobric 24,75 1 x O White
Length
675 mm
Height
250 mm
Depth
247,5 mm
Thermal conductivity
according to NBN B-62-204
0,035 W/m.k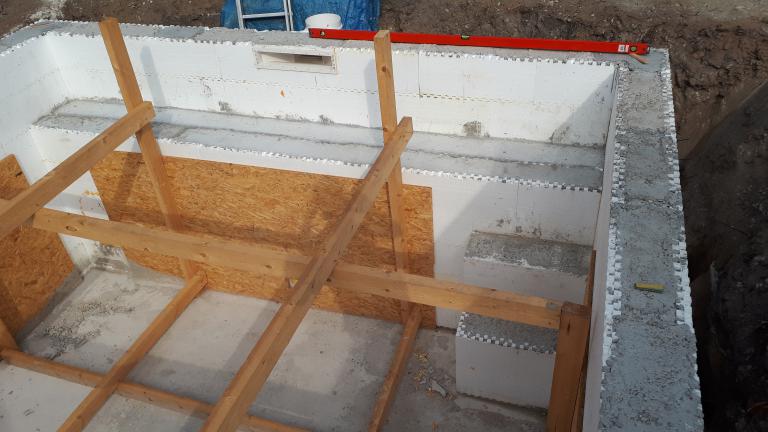 Pool
Swimming pool walls are exposed to high loads.
The water pressure when the pool is filled, and the ground and water pressure when it is empty, mean uneconomically thick walls must be built.
With their thickness of 24,75 cm, the Seurobric building blocks can easily cope with the load, provided the necessary amount of reinforcement is used.
Also, the heat of the water does not penetrate the wall because of the sheathing insulation.